What is virtual staging?
Virtual staging is furnishing empty rooms, after they've been photographed, with photo-realistic furniture. Our virtual stager uses specialized software to place meticulously-photographed furniture and decor in rooms that otherwise would look empty.
We use the very best virtual furniture and decor that are indistinguishable from the real items.
Why stage a house?
To sell a home for the highest price, after photography, staging is one of the easiest ways to make it happen. Staging focuses on the potential, not the present.
Help your buyers imagine how they would feel inside your house, what possibilities it offers. Illustrate what the property can offer without requiring a complete makeover. A well-staged home ensures that buyers see it in its very best light. In an industry where making a great first impression makes all the difference, it's easy to see how staging has become an integral part of the selling process.
Why stage virtually?
Staging a house with real furniture and decor typically costs several thousand dollars. It also takes time to arrange for the stager's appointment. At the peak of the season, it can take weeks to get a house staged.
Virtual staging is a miniscule fraction of that cost and takes only a couple of days to do. Time and money saved!
What areas to stage?
Although we are happy to virtually stage any room of your house, fully staging a house is not generally necessary. You want to prioritize the key spaces. Bring to life the main living areas – the family room, entertainment room, kitchen and the master bedroom.
How does it work?
If possible, let us know ahead of time that you'd like virtual staging. You can select that option when booking a shoot online.
We photograph the house a bit more open, to allow for more floor space for virtual furniture.
You will receive edited but unstaged photos according to the package you booked.
You'll select which photos you'd like virtually staged. You can also let us know which style of furniture you'd like to use for virtual staging.
We will virtually stage those photos. Please allow 1 to 3 additional days for virtual staging.
Note: If you'd like to speed up the process, we can discuss the photos to stage and furniture style at the shoot.
Furniture styles
We offer the following style of virtual furniture and decor:
Farmhouse
Hampton
Contemporary
Scandinavian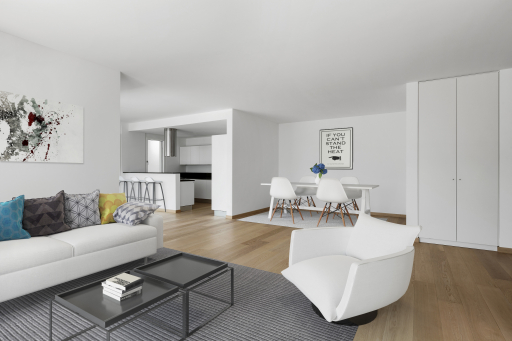 Traditional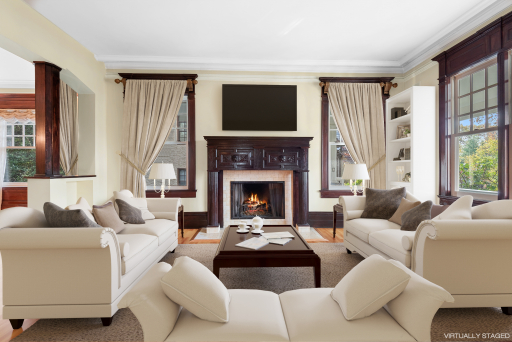 Industrial