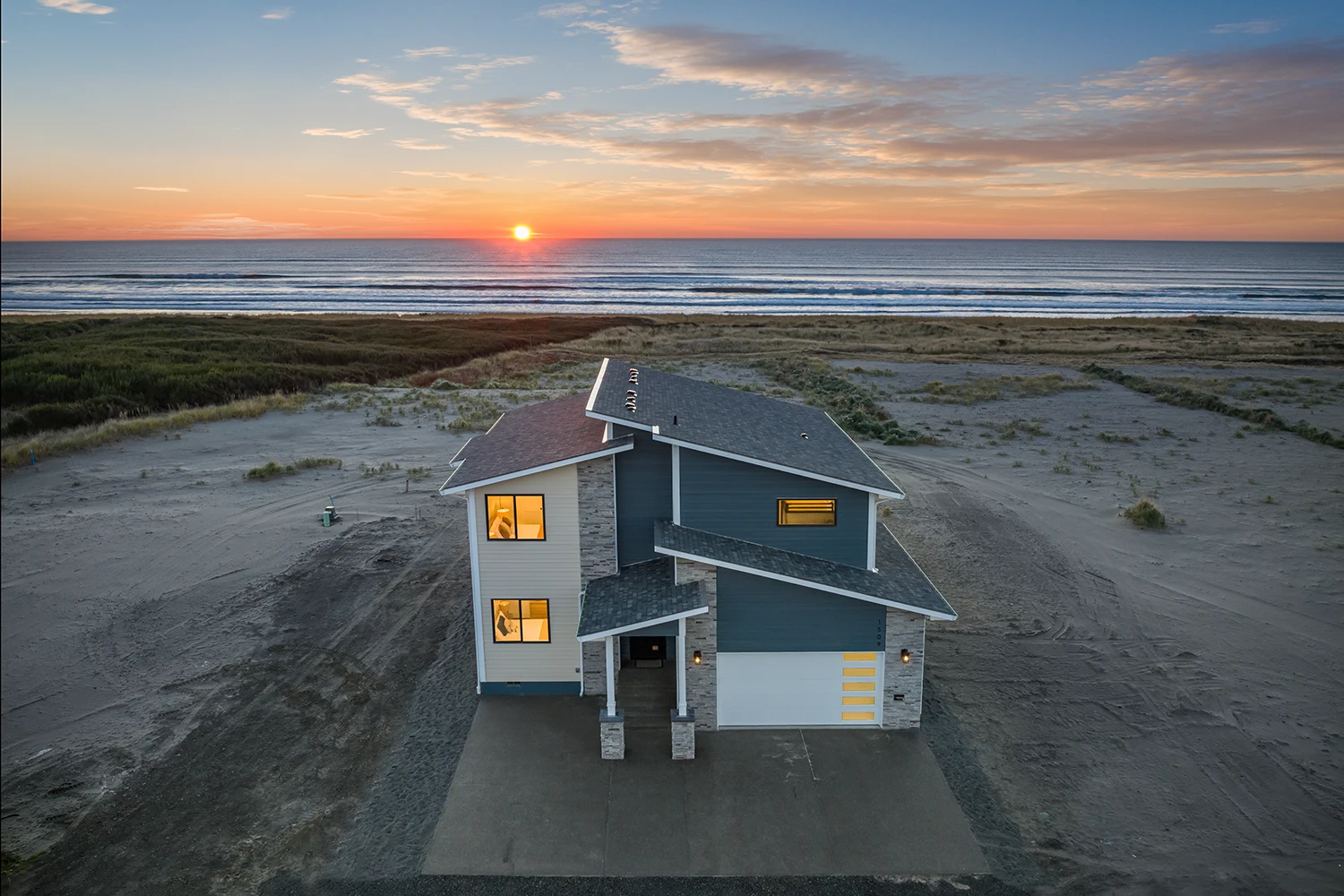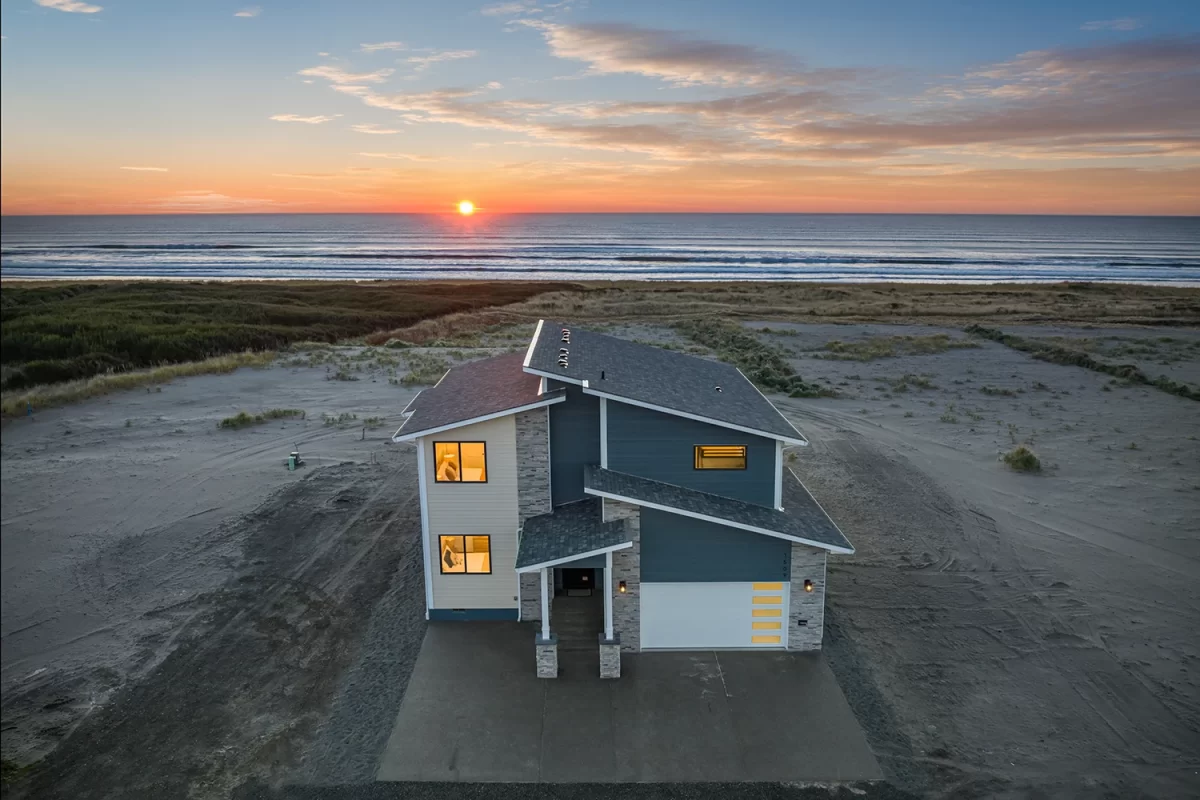 As professional photographers specializing in high-end vacation AirBnB and VRBO rentals, we recently had the opportunity to photograph and film a stunning waterfront rental in Westport, Washington. The goal was to capture the essence of this luxurious rental and showcase its unique features in a way that would attract potential guests and set it apart from other rentals in the area.
One of the most important aspects of rental photography is capturing the quintessence of the space. In the case of this waterfront rental, the standout features were its breathtaking views of the bay, spacious living areas, and tasteful decor.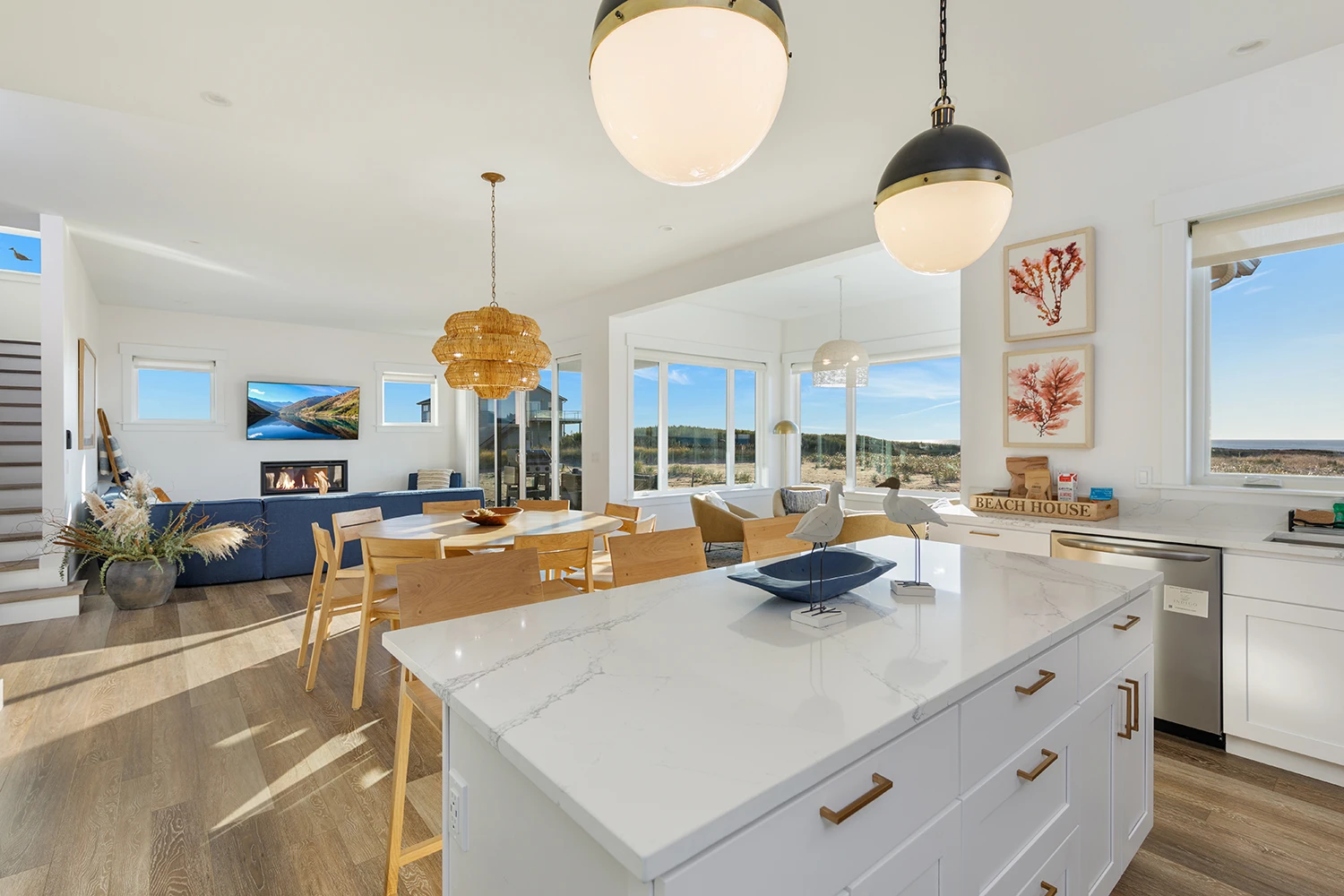 To capture the beauty of the area's natural surroundings, we used a combination of natural and multiple off-camera lighting to create photos and a drone and ground video that truly conveyed the beauty and serenity of the location. By carefully framing and illuminating each shot, we were able to capture the colors and details of the sky and water, making it look inviting and relaxing to potential guests.
In the interior of the rental, we focused on capturing the details that made it stand out, such as the beautiful chandelier in the dining room, the high-end appliances in the chef's kitchen, and the elegant furniture and tasteful art that added to the overall ambiance of the space. We created photos that conveyed the sophistication and luxury of the space, making it look like the perfect place for a relaxing vacation.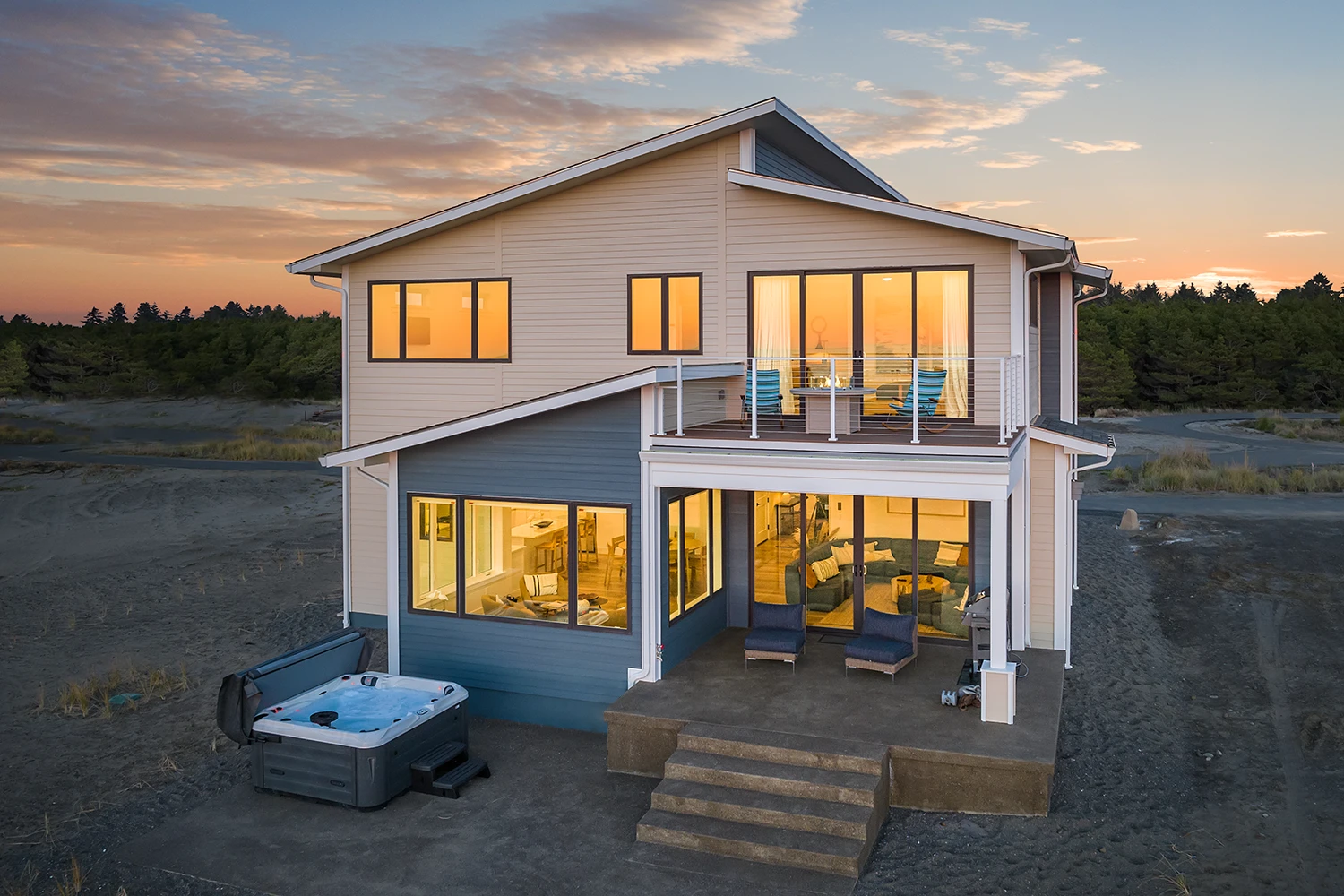 Another important aspect of rental photography is capturing the outdoor space, which can be a significant selling point for potential guests. In the case of this rental, the outside was one of the standout features, with a large deck, comfortable seating, and a hot tub overlooking the water. To capture the tranquility and beauty of this space, we used a combination of perfectly timing the natural light and carefully composing the shots. By capturing the textures and details of the outdoor furniture and the surrounding vegetation, we created photos that made it look like the perfect place to relax and enjoy the scenery.
Overall, high-end rental photography can help you showcase the unique features and beauty of your rental property, making it stand out in a crowded rental market. To elevate the appeal of your rental, consider hiring a professional photographer who specializes in vacation rental photography. We can help you capture the essence of your rental and make it more attractive to potential guests.
Interested in having your vacation rental property photographed? Info + Pricing